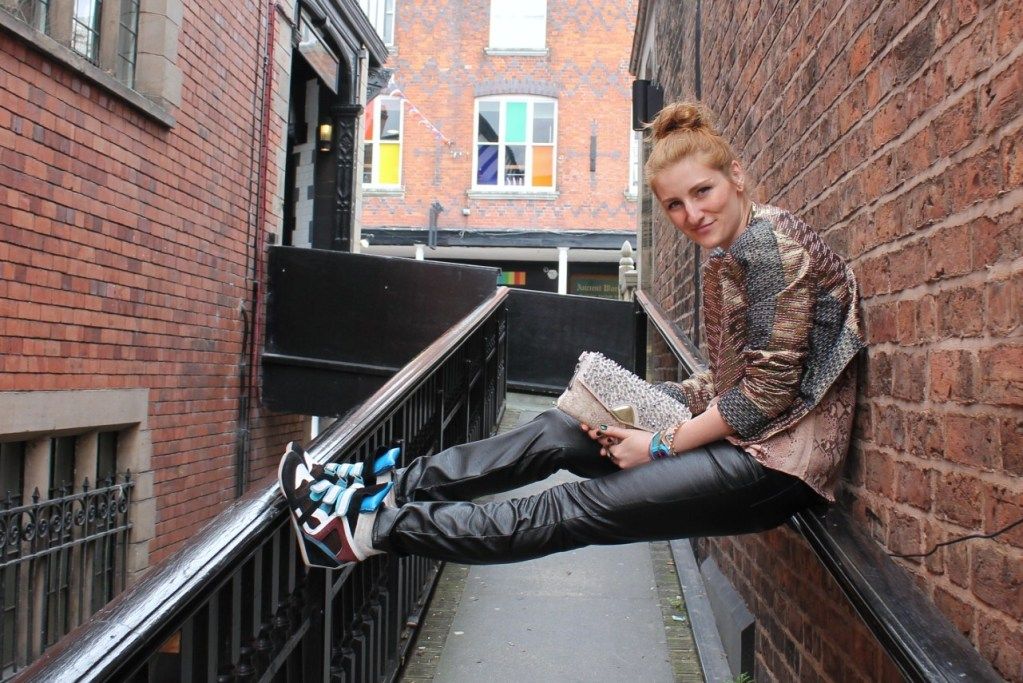 My name is Sarah, and I am categorically Fashion Dotty over the autumn/winter MW Matthew Williamsoncollection.
I knew I'd love it from the title of the collection: Modern Nomad. "That's me!" I thought. Pieces picked up on my travels form the backbone of my wardrobe, combined with carefully edited designer and high-street items. These clothes are exactly what I wish I could find on a Moroccan holiday.
Mixing prints and textures – albeit in a wearable fashion – the colour palette is reminiscent of a souk, with warm spice, opulent gold and blues the shade of Marrakech skies. The attention to detail in each piece is immaculate – check the sunburst buttons on the jacket, and the flawless jean-styling of the trouser.
I styled The Editeur's current MW Matthew Williamson pieces up for daywear, wearing the metallic print jacket and faux leather trouser, along with an Equipment silk tee, Sam Edelman spiked clutch (so fierce) and my own sneaker wedges. This look would also work well with a pair of Acne Pistols – every sensible stylista's staple bootie.